New Product Feasibility (NPF) analyzes products from the design stage to the packaging stage, seeking to improve prevailing standards and processes, in order to achieve the optimum manufacturing cost and quality (DFC), manufacturing viability (DFM), ease of testing (DFT) and assembly efficiency (DFA). This overall approach aims to root out problems early and create high quality products in the most efficient way, at the least possible expense.
The "DFx" principles utilized by MitraStar in the new product introduction:
DFC (Design for Cost) involves analyzing and proposing circuit design and components for optimum cost with best quality.
DFM (Design for Manufacture) involves assessing the feasibility of manufacturing and tracing surface mounting devices (SMD) and dual inline package (DIP) materials for optimum layout with best manufacturing accuracy and rate.
DFT (Design for Test) involves analyzing product design for ease and speed of testing.
DFA (Design for Assembler) involves analyzing the product for optimum assembly and to improve standard packaging practices.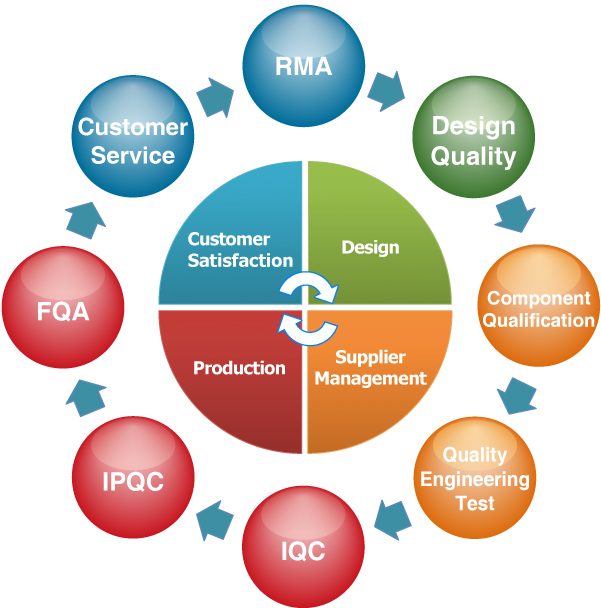 Certified : ISO9001, TL9000, ISO14001, QC080000, ISO9001, QHSAS18001