The MitraStar team always maintains close communication with customers from as early as the concept stage to fully understand customer requirements on product design. The information exchange helps MitraStar to design from the perspective of hardware, software and mechanism integration, followed by tests and introduction of the final products that effectively facilitates the entire development process.
The core competence of MitraStar employs unique design aesthetics and ideas to stay ahead of other OEM manufacturers by its ability to customize and differentiate, which not only elevates product values but also customer satisfaction. The elements such as product positioning, key components, materials, visual design, "green" factors and volume production all epitomize MitraStar's advantage serving both customers and end-users.
The "DFx" principles utilized by MitraStar in the design processes of integrated products:
DFC (Design for Cost): analyzing of the relationship among product functions, key components and manufacturing processes to optimize the total cost.
DFM (Design for Manufacturing): putting volume production feasibility into consideration in the early design stage.
DFT (Design for Testing): incorporating development verification and volume production quality tests into the product design stage.
DFA (Design for Assembly): taking ease of assembly into account in the design stage.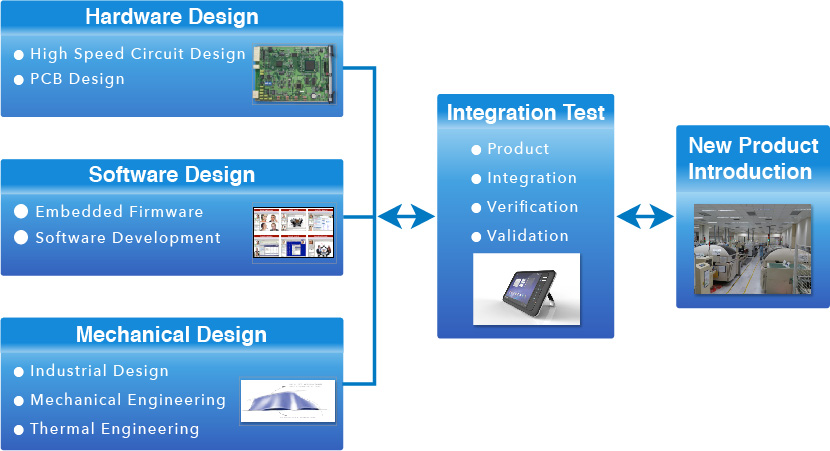 Product Integrated Design Flow